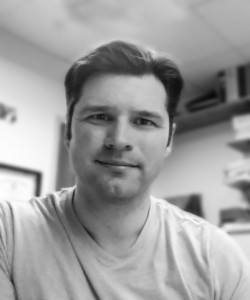 I am an Associate Professor of Instructional Psychology and Technology at Brigham Young University in Provo, Utah, USA. My research focuses primarily on a theory I call Convergent Cognition, which proposes that there is a synergistic effect of learning two complementary subjects. For example, learning a second language affects one's first language and vice versa. Likewise, learning computer programming affects one's mathematical thinking. Currently, I spend most of my research focusing on helping children to learn to think computationally. In other words, what happens when K-8 students learn to code?
---
Computational Thinking
Computational Thinking involves learning to solve problems through processes used by computer scientists, engineers, and many others. It involves 5 broad strategies:
breaking a problem into its parts
finding patterns
creating abstractions (e.g., models and algorithms)
automating the solution
analyzing the results
I have engaged in several different projects to better understand: (a) how to teach children to think computationally, and (b) what happens to children's thinking when they learn to think computationally. Some of these projects include:
teaching after-school computer programming classes to middle-school students using Bootstrap Curriculum
teaching after-school Lego robotics to 3-6 grade students since 2012 (this is now a district-wide activity)
training entire elementary school faculty how to integrate Computing & Engineering into their curricula
experimenting with after-school STEM clubs for 3rd-6th graders
I am currently co-editing a book on Computational Thinking with Dr. Charles Hodges of Georgia Southern University, which aims to bring together experiences from those teaching computational thinking from around the globe.
Games in Learning
I have always found games to be a motivating medium for learning to program. As I have engaged kids in making their own games, I've researched games in learning in 3 distinct ways.
Designing games
Learning by designing something is a great way to learn something. It's like the old saying, "teaching is the best way to learn." In our endeavors to teach children to program, we often have them make games. We have found this a motivating and challenging context.
Gamification
Gamification is NOT turning something into a game, but rather utilizing game elements in non-game contexts. For example, the use of badges, awards, challenges, quests, leaderboards, and more. I have studied gamification together with Jared Chapman, a colleague from Utah Valley University. Jared is working to create an LTI-compliant platform for gamifying courses, called Delphinium.
Serious games and Edutainment
As I have worked with helping others to make games, I have become more interested in them myself. I have taught a course on cross-platform mobile game development a few times, using the Corona SDK. Additionally, I am advising several students in the making of serious games or the utilization of commercial, off-the-shelf games in their classrooms. Currently, we are working on an immersive 3-D game for beginning Arabic students to practice listening and speaking. We are also working on a fantasy-like elementary mathematics game for mobile devices.
Video Analysis for Teacher Improvement
Finally, I spent most of my doctoral studies and the first several years of my professorial career using video to help teachers record and reflect on their practice. I have used video with teachers in public, private, elementary, middle, and higher education contexts. In all of these, we repeatedly found that the use of video for teacher reflection leads to improved practice and understanding of student thinking (when that's the focus of the reflection). I have written extensively on this topic, and have co-edited a book on this with Dr. Brendan Calandra, entitled, Digital Video and Teacher Education.